Gujarat: state gets 47 new PG course medical seats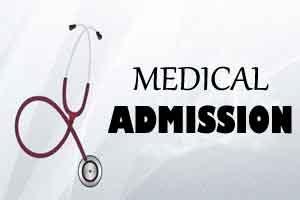 After a recent round of discussions between the state education department officials and the Medical Council of India (MCI), the state will be granted 47 new medical seats for post graduation (PG) courses. The development makes the highest number of medical seats added in the state at one time.

A further break-up of the 47 seats granted highlights that the AMC's MET Medical College at the LG Hospital will get 40 and the rest of the 7 seats have been granted to the Gujarat Adani Institute of Medical Sciences at Bhuj.

The admissions for the additional seats are expected to begin from April. As further implied by an official source, MET has applied for 56 seats and has been granted 40 against their initial request. The allocation was based on the existing infrastructure and facilities at MET. The allocated seats have been further divided in to 5 seats for surgery, and medicine, while gynaecology, paediatrics, radiology and anaesthetics have got three seats each. One seat has been confirmed for Psychiatry, and one seats each for TB, ENT and eye.

Officials have in addition implied that next year also 30 PG medical seats might get added to few medical colleges, only after they complete four years of establishments.

As reported by the TOI, officials added that medical colleges at Sola and Gandhinagar might get 30 PG medical seats each next year after they complete four years of its establishment. The NHL Medical College is also expected to get 10 seats for super-speciality courses after an inspection in July by the authorities. At the moment, the state has 800 PG seats with various colleges.

State medical officials said that the decision was taken at a meeting of MCI convened on January 29 under chairmanship of Dr Jayshree Mehta.

The officials said that for non-medical disciplines, there are 390 seats with Gujarat University (GU) whereas for PG, there are 350 seats.