Gujrat: Government Gynaecologist Arrested after PC-PNDT Sting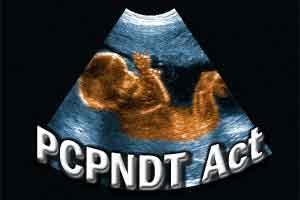 Radanpur: A government doctor working with the government's community health centre along with two agents have been arrested for performing sex determination on a decoy patient in a sting performed by the Rajasthan PC-PNDT officials in Gujrat.
"We seized a sonography machine from the government's community health centre in Radanpur. Also, two agents of the doctor have been arrested," PC-PNDT state appropriate authority Navin Jain informed .
This is the fifth raid conducted the Rajasthan's PC-PNDT cell in  Radanpur of Patan located near the Rajasthan Gujrat border. The raid happened after PC-PNDT authorities in Rajasthan received a tip-off that two agents of one government  doctor were active in the border areas of Gujarat and Rajasthan and were taking  pregnant women from Rajasthan to Gujarat for alleged sex selection. Taking help from a pregnant woman from Barmer, the officials set a decoy operation and arrested the accused doctor along with his two agents.
Officials said that they seized Rs 30,000 from the possession of the doctor and his two agents, which the pregnant woman (decoy) had given to them.
The doctor is identified as Sailesh Gajar, who is an obstetrician and gynaecologist reports TOI
"One more ugly face of sex determination was exposed by our team while following an inter-state gang involved in sex selection. The doctor posted at government hospital in Radanpur, Patan in Gujarat was caught red-handed. It was the fifth such operation in Gujarat after four such successful decoy operations in private hospitals," Jain informed the daily.
The PCPNDT court in Barmer is reported to have rejected the accused's petition for bail. It sent the accused to judicial custody.