Gujrat HC issues notice to Medical Council of India, Centre on prescription of generic drugs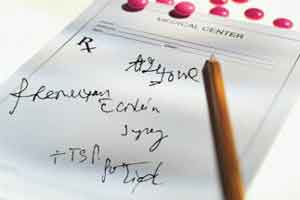 Ahmedabad: Taking up the issue of doctors prescribing generic drugs, the Gujrat High Court recently is reported to have issued a notice to number of institutions including the Medical Council of India, the central government, the drug technical advisory board, the Gujrat state government and five others in the matter.
This comes after four consumer activists filed a PIL in the state high court, accusing medical practitioners of not  prescribing medicines and insisting that patients buy branded medicne.
Gujarat high court on Wednesday issued a notice to the Centre, Medical Council of India (MCI), Drugs Technical Advisory Board, the state government and five other concerned authorities over a PIL complaining that the doctors were  not prescribing generic drugs and were insisting patients to buy branded medicine.
The PIL, TOI reports, states that common people must not be exploited in health sector by forcing them to purchase branded medicines, which cost several times higher than medicines under generic names. While highlighting various laws as well as instructions put forward by the apex medical body, the PIL complained that despite all this doctors do not follow rules, but there is no mechanism to take action against such defaulting medical practitioners.
Supplementing their argument with a list of price differences between many generic and branded medicines, the petitioners have sought directions to authorities to set up a mechanism by which doctors should be made to prescribe generic drugs. For the same they also sought directions by the authorities to set up prescription guidelines in detail and define penal action in cases of non-adherence.
The court has issued notices to MCI and the respective governments seeking response in the matter. Next Hearing is scheduled for January 11, 2016
Read Also: 
MCI gazette Notification asks for Legible Prescriptions
Read Also: 
WB: Chemist mob beat up govt doctors for prescribing generic drugs