Gujrat Medical Council suspends 5 doctors under PCPNDT Act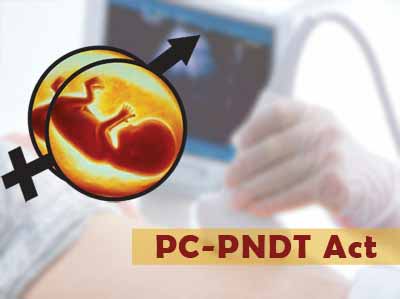 Gujrat: Taking stern action against defaulting doctors, the Gujrat Medical Council has ordered cancellation of registrations of five medical practitioners who had been caught performing sex determination, violating the provisions of the PC-PNDT Act. Charges under the relevant provisions of the law are already been framed against these doctors.
 The doctors whose license have been cancelled have been identified as Dr Paresh Sheth, Dr Kalpana Purohit, Dr Kirit Rajput, Dr Raxit Patel, Dr Arvindkumar Sharma.The duration of suspension of licenses for these doctors vary and depend on their individual cases.
Two of these offenders that is Dr Raxit Patel and Dr Paresh Sheth have lost their license for four weeks.
TOI
reports Dr Paresh Sheth to be a repeat offender, who had been allegedly caught earlier in 2009 and then in April 2, 2015. His license has been suspended for a period of four weeks ( for the time being) as charges are yet to be framed against him.
On the other hand, licenses of Dr Kalpana Purohit, Dr Kirit Rajput, have been cancelled for five years each, as they have been convicted by court. Dr Arvind Kumar Sharma's License has been cancelled till he is cleared of the charges against him under the act