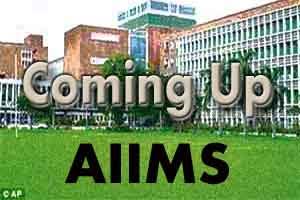 New Delhi:Three new AIIMS to come up at  Mangalagiri near Guntur in Andhra Pradesh, Nagpur in Maharashtra & Kalyani in West Bengal at the cost of Rs. 1618 crore,Rs 1577 crore & Rs. 1754 respectively. The projects have received the centres approval under the  Pradhan Mantri Swasthya Suraksha Yojana (PMSSY) involving a total financial implication of Rs. 4949 crore. An announcement to this effect was made by Mr. JP Nadda, Health Minister in the Rajya Sabha today.
The projects are supposed to reach completion within a period of 60 months from the date of commencement, comprising of a 12 month pre- construction phase, a construction period of 42 months and a stabilization phase of 60 months.
According to Nadda each institution will have an intake of 100 under-graduate students and will impart PG/Doctoral courses in various disciplines. The projects also have provisions for Nursing Colleges with programmes in B.Sc (Nursing) and M.Sc (Nursing) students.The  total bed strength coming  to 960 beds, with 42 speciality/super-speciality departments.
The three AIIMS establishments  would also consists of speciality, super speciality, basic science and other departments.
0 comment(s) on Guntur: Nagpur Kalyani receives approval for establishment of AIIMS