Gurgaon: Max Hospital fined of Rs 1.5 lakh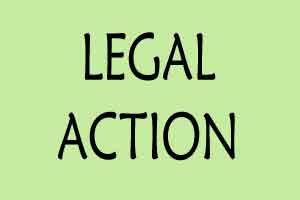 Max Hospital in Gurgaon has reportedly been fined of Rs 1.5 lakh on alleged charges of making a beneficiary of the central government health scheme (CGHS) pay Rs 58 for treatment two years ago.

As per norms, a patient (CGHS beneficiaries) is entitled to cashless facility with the empanelled hospitals. In this particular case, the patient was charged a fee of Rs 58 for treatment.

This patients is one of the 1 lakh residents of the city who are entitled for free treatment under the CGHS beneficiary scheme with 11 empanelled private hospitals, five eye clinics, eight dental clinics and three specialised diagnostic laboratories in the city.

The news has been confirmed with the Additional director of CGHS, Dr Praveen Kumar, slapping this penalty on the hospital. The further details on allegation has emerged that the patient, a resident of Sushant Lok in Gurgaon and  a retired central government employee, was refused free treatment at the hospital, even after being referred by the authority concerned.

A spokesperson for Max Healthcare has implied in his statement that the hospital treats all CGHS beneficiaries cashless, and as per the prescribed norms. However, CGHS still owes us an amount of over Rs 55 core. Also, CGHS has not yet provided us with a copy of the MoU we signed with them.

On this particular case, the hospital spokesperson further implied that it could have been a error by the front office.

As reported by TOI, as per the guidelines, the hospital has to be charged with 15% of its bank guarantee (which is Rs 10 lakh) in case of refusal of free treatment to CGHS beneficiaries.

"The hospital has refused to provide credit facility even of (after) producing prior referral letter and charged a sum of Rs. 58," says the notice (a copy of which is with TOI).

The notice also mentions that the hospital didn't respond to the letters issued by CGHS in the past to provide explanation regarding the case, which is a violation of Clause 21(a) of MOA (Memorandum of Association between CGHS and empanelled hospitals).