Gurgaon : Medanta Medicity initiates STOP DENGUE campaign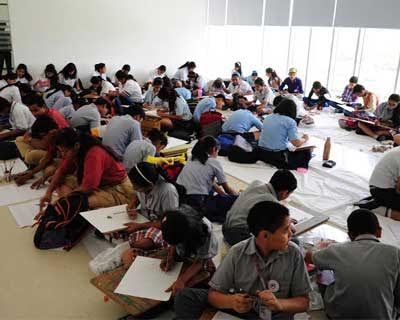 New Delhi: - The department of internal medicine, Medanta- The Medicity started a campaign STOP DENGUE on May 17, 2016, New Delhi at Medanta Gurgaon. The campaign was supported by Gurgaon schools where students participated in the various activities like logo competition, poster competition, debate on "This house believes that the prevention of dengue is primarily the responsibility of the government, not individuals", Essay, Nukkad natak etc.
The event was also chaired by the government dignitaries and doctors like Mr. T.L. Satyaprakash- Deputy Commissioner, Gurgaon,Mr. Amit Khatri- Deputy Commissioner (MCG), Gurgaon, Mr. Vinay Pratap- ADC, Gurgaon,Dr. Ramesh Dhankar- Civil Surgeon, Gurgaon and Dr.Naresh Trehan. They educated the kids, parents and teachers that how they can create awareness for dengue and how they can be the leader in public health to promote dengue free India.
Renowned cardiovascular and cardiothoracic surgeon Dr. Naresh Trehan said that, "deaths due to dengue are preventable but for that to happen, citizens need to be aware and take charge of mosquito breeding inside their homes and vicinity." Dr. Trehan further added that, "they will launch a Hotline Number shortly with the help of the government on which people can call and complaint of issues related to breeding due to water logging so that corrective measures can be taken to keep diseases at bay."
Dr. Sushila Kataria, Division of Internal Medicine, Medanta took the initiative of fight against the common danger and says that,"Today 240 students from 12 schools in Gurgaon participated in essay writing, poster making and debates held in Medanta. These activities were organised as part of the launch of Medanta's "Stop Dengue" campaign which aims to reduce the mortality and infection rates of dengue fever. This campaign is an initiative planned through people public private (PPP) model. We hope someday we will be able to control and reduce the incidence of dengue and make a difference."