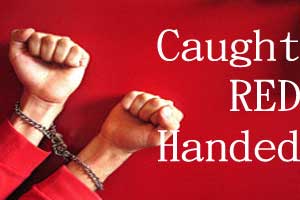 Gurgaon: In a successful raid conducted by the health department in Gurgaon, officials have nailed three people for conducting sex determination. These people were caught red handed at Najafgarh area by the official team with the help " shadow witnesses".  An FIR against the culprits have been lodged at the Sushant Lok police station.
The culprits have been identified as a team of touts and quacks.
The raid took after the the officials received the information a man named Rajkumar Saini, a tout being involved in sex determination activities. The team comprising of Dr Ramesh Dhankar, chief medical officer at Gurgaon Civil Hospital, Amandeep Chauhan drug controller officer, Dr Saryu Sharma, DCS, and Shyam Sundar, secretary at Red Cross decided to investigate. With the help of a shadow witnesses, comprising of a pregnant woman in her 20s and a woman pretending to be her mother-in-law, these touts were contacted, with Saini agreeing to perform the test for Rs 25,000. The "patient" was then called to Shiv Chowk in sector 4, from where, two people, a man and a women accompanied the "patient" to a village Bakerwar in Najafgarh area.
At the village, the women and the mother-in-law were then taken to a house, where a 40 -year old lady performed an ultrasound on the women in the kitchen area itself, declaring that she is carrying a girl-child. The officials, who were following the entire incident then arrested the culprits along with the money
This culprit performing the ultrasound, has now been identified as a quack, not even having a school degree, and reportedly she learnt to perform an ultrasound while working under a doctor at a hospital in Najafgarh. The machine so seized is also an unregistered one.
0 comment(s) on Gurgaon: Touts nailed for conducting sex determination