Doctor Booked under IPC 420 for taking money and not providing treatment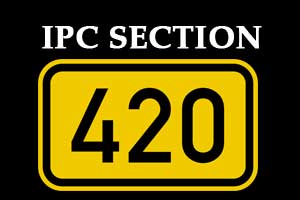 Gurugram:  A city-based doctor has been booked under various charges of the Indian Penal Code including section 420 (cheating) of IPC after a complaint was filed by a patient's husband accusing him of taking Rs 10 lakh for promised surgery and then not providing the said treatment.
The case concerns a patient Shilpi Tyagi, who suffered from burn injuries after an accident and doctors advised her to undergo plastic surgery for treatment. Her husband, a resident of Meerut came into contact with one Dr TR Patnail at Sushant Lok phase-II for further treatment and the doctor informed that the couple that it would take around Rs 20 lakhs for the procedure.
TOI reports that soon after the patient showed her case to the doctor after which he allegedly stated that he was take the case giving them a 50% discount, provided they make the entire payment in advance
"I cleared the payment in two instalments — Rs 7 lakh in January and Rs 3 lakh in February," the husband informed
TOI
.
According to the
Amar Ujala
report, the date of surgery was then given to the patient. However, when the surgery did not happen on the patient, a visit was made to the said address only to discover that the hospital was being closed down the related equipments were being wrapped up.  As per the patient's complaint, they demanded that the doctor return their money the doctor refused to return the same and even threatened them.
", Even after getting the full payment the doctor did not carry out any procedure on my wife. Later, I got to know from others that he had cheated several similarly," Dharmraj told TOI.
After the said incident, an FIR was lodged in Sector-10 police station accusing the doctor of cheating him of Rs 10 lakh, under sections 406 (criminal breach of trust), 420 (cheating) of IPC at Sector 10A.
Based on the complaint filed, investigations have begun to look into the veracity of the complaint.  Inspector Yashwant confirmed Amar Ujala that no arrests have been made so far. The investigation of the matter is being done.