Gurugram: Private hospitals meting out adequate treatment to the poor, say authorities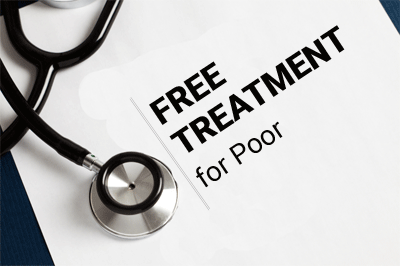 Gurugram: In a recent case where activists had alleged that three private hospitals  were denying treatment to the poor and  instead making unwarranted profits,  the Haryana Urban Development Authority (Huda) has rejected the said allegations, revealing that they did not receive any complaints related to the denial of treatment by these hospitals.
"We held a meeting with these
hospitals
two days ago and discussed the issue of poor patients referred to them by different competent authorities," Huda administrator , Yashpal Yadav told the TOI.
In 2008, the hospitals  had land allotted  to them at subsidized rates by Huda on account that they would reserve 10% of beds for patients from economically weaker sections.
Social activist groups however are of the opinion that the hospitals are not complying with the conditions spelled out for them. RTI activist Harinder Dhingra alleged that BPL patients were not being provided  free treatment or  treatment at subsidised rates. He added that a a special committee that would undertake an audit and pass orders for recovery of "unwarranted profits" from defaulter hospital/s for non-compliance of stipulations of providing free or subsidised treatment to BPL patients was to be formed after the  Delhi high court, in the case Social Jurists vs Union of India and NCT Delhi government, had issued directions for the same. "Conclusion of 'unwarranted profits' had been upheld by Delhi high court in the 2002 case, which is similar to the present one (involving private hospitals)," said Dhingra.
Activists had also organised a candlelight march on December 6  regarding the issue, writing a letter to chief minister Manohar Lal Khattar earlier, asking him to look into the matter. "We have not come across any complaint where a patient referred by the competent authorities was denied treatment," he had said.
Huda also holds quarterly meetings with the hospitals to ensure compliance of rules, sources said.