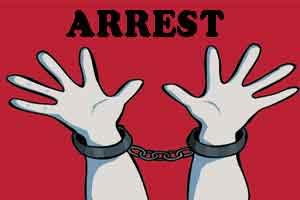 KOZHIKODE: A gynaecologist working at Taluk hospital at Thamarassery in Kozhikode has been recently arrested by the Vigilance and Anti-Corruption Bureau (VACB) for allegedly taking bribe to perform a surgery. The accused has been identified as as Dr K P Abdul Rasheed.
It is reported that the Vigilance and Anti-Corruption Bureau (VACB) caught the doctor red handed while he was taking bribe Rs 2,000 from a man for conducting laparoscopic sterilisation on his wife.
The couple had informed the Vigilance and Anti-Corruption Bureau team about the whole case stating that the doctor had demanded the Rs. 2,000 except the consultation fee to perform the surgery. After understanding the case the vigilance team had decided to set up a trap to caught him red handed. As informed by Vigilance team, he was  handed over chemically-treated currency notes to the doctor. The team, led by Deputy Superintendent of Police (DySP) Jossy Cherian.
According to officials, the couple had visited the doctor at the hospital on January 18 to know about the procedures for laparoscopic sterilisation. Apart from the consultation fee of Rs 200, the doctor demanded a bribe of Rs 2,000 to perform the surgery, reports Express 
The case has been registered under Sections 7 and 13 (1) (d) of the Prevention of Corruption Act.
1 comment(s) on Gynaecologist caught red-handed taking bribe