Gynaecologist Slapped for Recommending Caesarean instead of Normal Delivery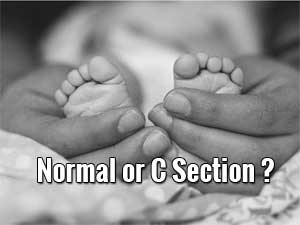 Rajasthan: A gynaecologist working with the Sawai Madhopur district hospital recently became a recipient of physical abuse from an attendant of a pregnant patient, after the doctor suggested that the patient has to undergo a caesarean delivery whereas  the attendant kept on insisting the doctors to perform normal delivery.
The incident happened after the doctor informed the female attendant of the patient, that the patient who was in the Operation theatre would have to undergo a caesarean. This did not go well with the said attendant who started fighting that the doctor have to perform a normal delivery. With the altercation reaching heights, the doctor moved outside the operation theatre, when the woman chased him and slapped him.
TOI
reports that the hospital administration called the police to calm down the situation
"The position of the baby in the womb was not normal. So, the doctor told her attendant that it will not be a normal delivery. They have to perform caesarean delivery. But, the attendant wanted that the doctor should perform normal delivery. After altercation, the doctor moved out of operation theatre and she followed him and hit him that broke her bangles too," Dr Umesh Sharma, principal medical officer, district hospital, Sawai Madhopur informed TOI
No case has been filed. The attendant signed consent form for allowing doctors to perform caesarean delivery," Nemichand, station house officer, Kotwali said to the daily.