Haryana bags award under PMSMA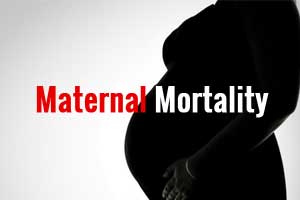 Chandigarh: Haryana has added another feather in its cap as the State's efforts were recognized in Maternal Mortality Rate (MMR) decline and 'Pradhan Mantri Surakshit Matritva Abhiyan' (PMSMA) at the "I Pledge for 9" achiever's awards ceremony organised by Union Ministry of Health and Family Welfare at New Delhi on Friday evening. Haryana received award for its exceptional performance under PMSMA.

Stating this here today, Health Minister Anil Vij said that the awards were presented by Union Health and Family Welfare Minister J P Nadda. He said that Ms Amneet P Kumar, Mission Director, NHM, Haryana, along with the State Head Quarter Maternal Health team received the PMSMA Achiever's award for Haryana. Apart from this, two private doctors of Haryana, Dr Vandana Punia from Bhiwani district and Dr Anita Sharma from Gurugram district were also awarded for their contribution in PMSMA.

Mr Vij said that sincere efforts of the health department have yielded results in the form of an impressive decline in the State's Maternal Mortality Ratio (MMR) by 26 points as per recently released Sample Registration System (SRS) 2014-16. The MMR of Haryana has reduced to 101 in 2016 from 127 in 2013 SRS, against the National average of 130.

He said that PMSMA has been introduced by central government with the aim of ensuring quality antenatal care to all pregnant women. Under this campaign, routine Antenatal check-up, screening, diagnostic services including Ultra Sound, drugs are being provided free of cost to pregnant women besides counselling on nutrition, family planning and birth preparedness on the 9th day of every month at the Public Health facilities designated for PMSMA.

He said that private doctors are also volunteering their services in this Abhiyaan at designated government health facilities. PMSMA is being implemented successfully in all the 22 districts of Haryana since July 2016, he added.