250 Doctors on long leave without permission asked to resign by Haryana CM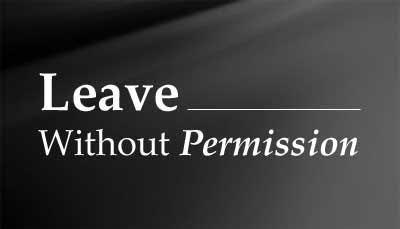 Chandigarh: Taking serious note of the doctors who have been on long leave without permission, Haryana Health Minister Anil Vij asked them to either join their duty without any delay or resign.
He also warned that the department would take legal action against those who did not adhere to the order.
Detailed information is being gathered about such erring doctors, Vij said. It is reported that the state government has come up on the decision after 250 doctors out of the 3250 strength were found absent from their duties for the past few years without any leave application and any other information about their whereabouts.
If the erring doctors are dismissed, a fresh recruitment could be conducted, he said in an official release here. "It is a little long legal process as notices have to be issued to the absentee doctors and they have to be heard before taking any action against them. We cannot even make fresh recruitment on those posts till the doctors resign or are dismissed" he told TOI.
He added that the government will not let health services get affected.
Advertisement for 602 Doctors Posts
While taking action against the absentees, the Haryana government has also started the process of advertising 602 doctors posts. The same shall be brought for cabinet approval on May 31.
Retired Doctors Reinstated
 Around 81 doctors who had retired after attaining the age of 58 years will now be re-employed, given the official increase in retirement age
The retired doctors who were earlier providing administrative services will be re-employed for the clinical services.  "Since now the age of retirement of doctors has been increased to 65 years but after attaining the age of 58 years, doctors would have to leave the administrative posts and would have to provide clinical services only," said Vij.
Attached is the notification for 662 vacancies