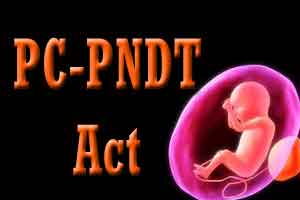 Hisar: In a first of its kind case, an IVF Expert, Dr Anurag Bishnoi has helped in arrest of a man who had gone to the doctor seeking sex selection, intending birth of a male child through IVF.
The incident goes back to Saturday, when one Krishnu Aryan Bholam, a resident from Delhi approached Dr Anurag Bishnoi, at his IVF clinic in Hisar, with an intent of having male child implantation.
"He expressed his desire to have the male baby through modern technique of PGD. He seems to have got to know about pre-implantation genetic diagnosis (PGD) through which sex selection can be done through internet," Dr Anurag Bishnoi, who owns Hisar's IVF clinic, told TOI.  Alarm bells raised inside the doctor's head when the patient further starting talking about Thailand where PGD is available. Showing a quick presence of mind, Dr Bishnoi immediately informed the police about the incident.
Krishna was then arrested from the spot and later confessed to his crimes to the police. "He is a 49-year-old man having two daughters, aged 19 years and 14 years. During interrogation, he admitted to have forced the medico. We had produced him before the court that has remanded him to judicial custody," said the SHO of the area.
Applauding the efforts of Dr Bishnoi in setting up a precedence of sorts, Dr Kamla Singh, DGHS said, ""This is a very good initiative and such efforts made by doctors add to the deterrents put in place by government."
20 comment(s) on Haryana : Doctor gets patient Arrested for Sex Selection