Haryana Doctor to become IAS; secures 82nd Rank in UPSC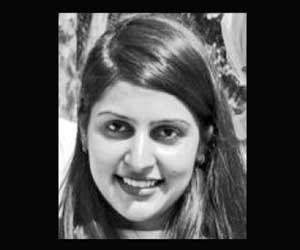 "I chose civil services to contribute not only to health sector as a doctor, but also in other sectors of women empowerment, nutrition and other serious issues as an effective administrator."-- Dr Aparajita Singh Sinsinwar
Rohtak: A 25-year old MBBS doctor from Rohtak, Dr Aparajita Singh Sinsinwar has secured rank 82 in the Union Public Service Commission (UPSC) examination. With this, she is expected to get into the prestigious IAS cadre.
Dr Sinsinwar completed her MBBS degree from the Post Graduate Institute of Medical Sciences  (PGIMS) Rohtak in 2017. Her parents are both doctors based in Bharatpur in Rajasthan, her two siblings are doctors as well. She was raised by her grandparents in Rohtak.
After completing her MBBS degree, she took her first attempt for UPSC examination in 2017 but could not clear the exam but she persisted with her efforts and took the examination again in June last year.
"I completed my MBBS in 2017 and started preparation and gave my first attempt in June, 2017, but was not successful. But I continued with persistence and again sat in UPSC exam in June 2018 and my hard work paid off," she told the TOI.
With 180 posts earmarked for the Indian Administrative Service (IAS), including 91 in the general category, Dr Sinsinwar is expected to get into the prestigious IAS cadre, reports IANS.
The doctor shared her strategy which she followed during the preparation. She said that she studied on her own with the help of materials available online and joined test series to get the update of her performance. She studied for 12-14 hours every day and also kept track of her sleep and exercise. She intends to contribute to society in a diverse form.
"I chose civil services to contribute not only to health sector as a doctor, but also in other sectors of women empowerment, nutrition and other serious issues as an effective administrator," she added.
Read Also: Meet Dr Ashraf Kesrani: All India topper of NEET PG 2019