Haryana gets its first AMRIT Pharmacy in Gurugram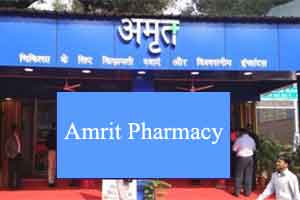 Gurugram: Following the PM Narendra Modi slogan to promote generic medicines, the Haryana state has opened its first Amrit pharmacy.
Minister of Health and Family Welfare Shri JP Nadda inaugurated the first generic medicine store, AMRIT Pharmacy in Gurugram.
In a bid to reduce the cost of treatment, Health ministry launched 'AMRIT' Retail Pharmacy scheme to provide affordable drugs for cancer and heart diseases. The AMRIT retail outlets, which sell drugs at highly discounted rates, have a very comprehensive list of medicines that are available across a range of products.
The inauguration was part of the national deworming initiative launched by the Union Health Ministry against intestinal worms infections in children, with Nadda saying the government aims to cover 32 crore children as part of the scheme.
In the year 2016, Assam received its first AMRIT pharmacy.
Read also: Assam: Guwahati Medical College gets its first Amrit pharmacy