Haryana: Health minister provides solution to problems of IMA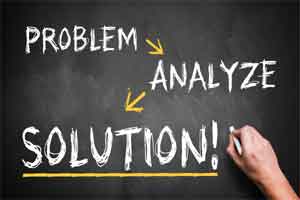 Members of Haryana IMA met with the State Health minister, Shri Anil Vij yesterday to inform the minister about the growing issues of the medical community in the state.
The meeting saw the presence of State Government officials, members of IMA Haryana State branch as well as representation From IMA headquarters. The angry members of the Indian Medical Association had demanded the meeting with the Health minister, having major concerns over the ongoing harassment of doctors under the PC-PNDT Act in the state as well as to address issues concerning the Clinical Establishment Act which is impending implementation in the State.
The minister heard the concerns of the Association and has informed that PIL about the implementation of the Act is currently pending before the State High Court, and further implementation of the act will only be dependant on the court's decision. However, as informed by Dr BK Gupta, Patron, IMA Haryana, the minister has shown openness to changes in the clinical establishment demanded by the medical fraternity and asked the association to start the necessary process.
Vij announced to constitute a working group comprising  2 doctors from the IMA HQ, 2 doctors from Haryana Medical Association as well as 4 administrative officers of the Health Department to look into the proposed changes in the Clinical establishment act as well as address other concerns of health in the state.
Speaking to Medical Dialogues, Dr B.K Gupta, Resident Editor, Medical Dialogues, Panipat said, " The meeting with the minister has shown quite favourable results. On the PC-PNDT front, the minster has promised that FORM F will be available online, and no doctor will be harassed for minor lapses in form  and clerical mistakes. Moreover, given the increasing acts of violence against doctors, the minister has ordered that all SSPs should be made aware of the concerned act,so that immediate intervention can take place in the future."