Haryana launches portal for early identification of high risk pregnant cases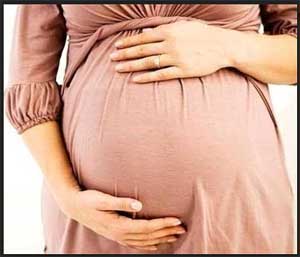 Chandigarh: High-Risk Pregnancy portal was launched in Haryana in November 2017 for early identification of high-risk pregnant cases up to grass root level and their timely referral to civil hospitals for further management and delivery by specialists.
Sharing this information here on Saturday, Haryana Health Minister Anil Vij said, "High-Risk Pregnancy (HRP) policy is being implemented across the state for capturing 100 percent name based high-risk pregnancy cases identified for ensuring their management and delivery by specialists at civil hospitals."
"Haryana is the 1st state in the country to launch HRP portal and this portal is being appreciated by Niti Ayog and Ministry of Health and Family Welfare. This initiative will definitely increase the pace of decline in maternal mortality rate, infant mortality rate and stillbirth incidence as the morbidity and mortality is quite high in high-risk pregnant cases, if not managed timely".
Mr Amit Jha, Principal Secretary, Health Department, said, "This innovative web application is designed to track every High-Risk Pregnant woman till 42 days after delivery so that every high-risk pregnant woman receives adequate treatment during their ante-natal period for the healthy outcome of pregnancy."
Ms Amneet P. Kumar, Mission Director, National Health Mission said, "Instructions to all the civil surgeons has been issued for 100 percent entry of high-risk pregnant cases in HRP portal and their management at civil hospitals by specialists. Ministry of Health and Family Welfare and Niti Ayog has acknowledged High-Risk Pregnancy Portal as a good practice to be implemented in the conference held under the chairmanship of the Prime Minister at Delhi on January 5."
She said Haryana has also implemented birth companion strategy under which one female attendant will be allowed during the delivery in labour room. The presence of a female birth companion during delivery is a step towards improving quality of care in labour rooms for improving the maternal and neonatal outcome and for respectful maternity care.