Haryana launches injectable contraceptive project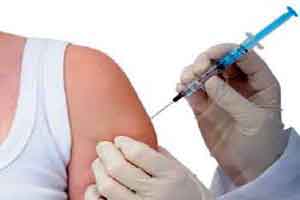 Chandigarh: Haryana government launched ' Project Salamati', aimed to maintain healthy gap between the births of children by using injectable contraceptive.
The project was launched here by Chief Minister Manohar Lal Khattar, who said that by introducing another option among the family planning measures in the form of injectable contraceptive at government health institutions, Haryana has achieved a "major milestone" at the national level.
This facility would be available at all Primary Health Centres, Community Health Centres, Sub Divisional and district hospitals free of cost, he added.
Khattar said the project, being implemented by Haryana Health Department with the assistance of Pathfinder International, is initially being implemented in nine health blocks of four districts of the state.
These included four health blocks in district Palwal, three in district Mewat, Kurali block in district Faridabad and Khor block in district Rewari.
These districts have been chosen as a pilot project, as maternal and infant Mortality rate in these districts are more as compared to other districts. After the success of this project in these districts, it would be implemented throughout the state.
An outlay of Rs 3,916.94 crore has been earmarked for Health and Family Welfare in the year 2016-17 as compared to Rs 2,857.28 crore in the year 2015-16, thus showing an increase of 37.1 per cent, Khattar said.
He said it was the highest priority to bring down the Maternal Mortality Rate (MMR) and Infant Mortality Rate (IMR).
Khattar said thatas a result of steps taken by the present state government for population control, the total fertility rate has come down to 2.1 per cent, besides registering a significant decrease in MMR and IMR.
Referring to the 'Beti Bachao Beti Padhao' programme launched by Prime Minister Narendra Modi at the national level from Panipat, the CM said that the programme is "bearing fruitful results as the sex ratio in the state has improved significantly."
He said that under this programme, the state government has ensured strict implementation of Pre-Conception and Pre-Natal Diagnostic Techniques Act and added that a large number of ultra sound machines have been seized for violating the provision of the law.
As a result of these, the sex ratio at birth has increased to more than 903 per 1000 boys, he said.
Health Minister Anil Vij requested the Central Government to get this injectable contraceptive included in the list of essential medicines so that it would be easily available to the people free of cost.