Haryana to set up Nutrition Commission and Nutrition Policy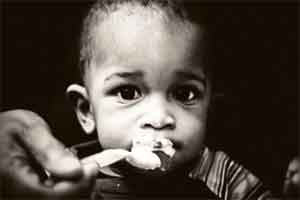 The state will have a nutrition commission and a nutrition policy, says Haryana Chief Minister
To deal with the problem of malnutrition in children, the state of Haryana is planning to launch a nutrition commission. The mission to achieve a healthy child, healthy teenager, healthy mother, and a healthy Haryana will be achieved under the guidelines and supervision of the WHO and UNICEF, as implied by the state chief minister, Manohar Lal Khattar.
As per the latest statistics, 40 percent of children in Haryana are underweight, 46 percent children suffered from dwarfism, and 19 percent were underweight. These figures are based on a survey in Haryana.
According to an earlier survey done by the National Institute of Nutrition in Hyderabad , 27.75 percent of children upto 5 years of age in Haryana were underweight, 34.1 percent children suffered from dwarfism,  and 11 per cent children were underweight (IANS).