Hate Speech Against Medical Profession: FIR against Public Speaker, Defamation notice sent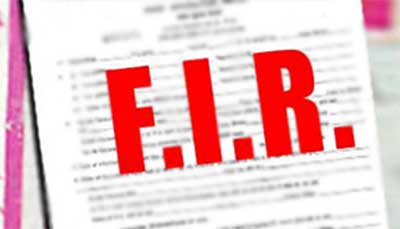 Jaipur: Numerous FIRs on grounds of Defamation have been lodged against a public speaker, after his video making negative remarks against doctors and the medical profession in general came to light.
A video was circulated by Dr Vivek Bindra, a corporate trainer and a motivational speaker on youtube and social media which has drawn the ire of the medical community in the country. His Video titled - Indian Medical System की असलियत | Case Study | Dr Vivek Bindra ( " The reality of Indian Medical System, Case Study"- begins with him calling doctors bloody murders in white coats ( S
afed Coat ke khooni lootere
) and throws a number allegations at the medial fraternity stating that doctors do not know how to make money ethically.
Calling the whole system a medical mafia , his speech goes on to address the general public stating that investigations such as CT, MRI and X-ray actually cost only 10% of the price with remaining 90% being sheer commission of doctors.  Number of allegations are made against corporate hospitals and doctors highlighting that medical professionals resort to commissioning from diagnostics, ambulance services, pharmaceuticals and unnecessary admissions in hospitals to meet targets and promotions.
To check out the Video Click on the following link
https://www.youtube.com/watch?v=FSINB0Uiy2o&feature=youtu.be
Doctors show Anger
The video has drawn immediate ire of the medical fraternity across the country, with different medical associations seeking legal action against the speaker. Jaipur Medical Association ( IMA Jaipur) has lodged an FIR against speaker. Filing the FIR, Dr Sanjeev Gupta, President IMA Jaipur told
Amar Ujala
that Bindra has tried to defame the entire society of doctors saying this kind of insulting thing in his video. Dr Gupta has handed over a CD containing hate speech to the police who are reported to have registered a criminal FIR. under section 66A, 66B, 66C, 66D, 66E and Section 420, 467, 468, 500 and others of IPC under the IT Act. It is reported that medical associations across the country are filing more FIRs against the speaker for the speech
Simultaneously, a defamation notice has been sent by the IMA and DMA demanding immediate removal of the video as well as issuance of unconditional apology to the medical profession or pay Rs 50 crores as defamation compensation.
Speaking to Medical Dialogues Team, Dr Sagar Mundada, President IMA Youth Wing Said," The IMA has taken this defamation very seriously. It's sad that every tom dick and harry these days gets up and without knowing any facts, starts to criticize medical professionals baselessly."
Doctors have also started a mass movement by going to the said Youtube Video and reporting it as abuse for takedown.