Hayrana: 12 Year Old Iraqi Boy dies during MRI at a private clinic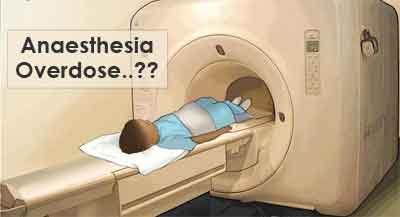 GURGAON: A 12-year-old Iraqi boy, who was undergoing treatment for his speech at a hospital in Gurgaon, died after falling unconscious while undergoing tests at a private pathological laboratory, police said.
It is alleged that this came after the boy was administered anaesthesia for the purpose of performing an MRI at the clinic.
Ahmad Imad Faisal from Baghdad, who could not speak since his birth, visited Fortis Memorial Research Institute (FMRI)- Hospital on Saturday along with his father Imad Faisal. After check-up, a doctor of the hospital recommended MRI tests at in-house lab, they said.
However, the boy's father decided to get the tests done at the pathological laboratory outside the hospital. Ahmad fell unconscious during the tests the same day. He was rushed to FMRI-hospital where he died during treatment, Ajay Maharaj, Vice President of Fortis Memorial Research Institute said.
"We have received a complaint from the deceased's father, but and have not registered an FIR against anyone. Post-mortem was conducted and a preliminary report has been sent to the Embassy of Iraq and the Ministry of External Affairs," Gaurav Phogat, SHO of Sushant Lok Police Station, said.
TOI adds that while an autopsy was conducted at the government-run Civil Hospital but it could not determine the amount of anaesthetic in the boy's body. "An anaesthetic has been found in the body, which is also documented by the laboratory. But the exact amount of the drug can be determined by the forensic science laboratory. We have sent the samples to them," said a Civil Hospital official.