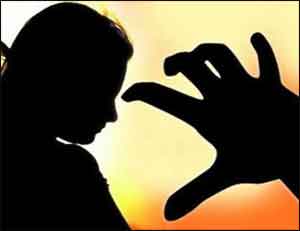 Bilaspur: The Chhattisgarh High Court has allowed a 13-year-old tribal girl, a rape victim, to abort her foetus.
Justice Sanjay K Agrawal passed the order on February 2 after going through a report submitted by a medical board, said the rape victim's lawyer Rohit Sharma.
The court directed that a five-member medical board headed by the dean of Dr Bhimrao Ambedkar Memorial Medical College, Raipur, supervise the termination of the pregnancy.
The girl, the resident of Narayanpur district, was allegedly raped by four men several times. It came to light last month when she was found to be pregnant, following which the police registered a case.
The Narayanpur district child welfare committee asked the Jagdalpur Medical College Hospital to conduct a medical examination of the girl. A report prepared by the hospital said she was 22-24 weeks pregnant.
The hospital, however, refused to carry out abortion, citing legal provisions.
The law does not permit termination of pregnancy after 20 weeks unless the mother's life is in danger.
The girl's mother filed a writ petition in the high court, seeking permission for an abortion.
On January 31, the HC asked the Jagdalpur Medical College to examine the girl and submit a report. The report said that abortion would be risky due to the girl's age, the stage of pregnancy and her health.
But, considering the sickle cell anaemia the girl was suffering from, it would be much riskier if she was to complete the full term of pregnancy, said the report.
The high court, relying on the report as well as past rulings of the Supreme Court, observed that "termination of pregnancy is immediately necessary to save the life".
Expenses of the surgery, medicines and travel expenses of the girl and her parents would be borne by the state government, the court said.
0 comment(s) on HC allows 13-yr-old tribal rape victim to abort more than 20 weeks pregnancy