HC allows DCGI to process Reliance's package insert of cancer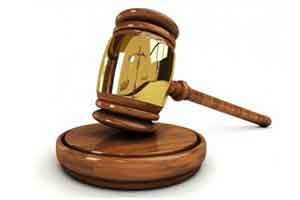 New Delhi :
Delhi High Court today
told the
Drug Controller General of India
(DCGI) that it can process the application of Reliance
Life Sciences
for approving the package insert of its
breast cancer
drug, the launch of which has been put on hold by a single judge of the court.
A package insert (PI) is a document provided along with the prescription or over-the-counter medication to provide additional information about the drug.
A single judge of the high court had on November 2 put on hold the launch of Reliance' drug, after Swiss pharma major
Roche's
subsidiary
Genentech
Inc opposed the release of the Indian company's medicine.
Reliance challenged the order before a bench of justices Badar Durrez Ahmed and Sanjeev Sachdeva which, while refusing to remove the restraint on launch of the drug, allowed DCGI to go ahead with processing the Indian company's applications for approval to its package insert and endorsement of its manufacturing licence.
The order was passed after Reliance, represented by senior advocates Abhishek Manu Singhvi and Pratibha M Singh, raised the apprehension that in view of the single judge's order, DCGI might not process its application for PI approval.
It also told the bench that two other pharma firms
Biocon
and
Mylan
have been allowed by the single judge to launch their drugs which were bio-similar to that of Genentech.
After hearing the brief arguments, the court listed the matter for further hearing on November 30.
Earlier, Genentech had claimed before the single judge that Reliance's drug, similar to that of the Swiss company, was granted approval by DGCI without having been adequately tested as per Drugs and Cosmetics Act and the Rules, as well as the Guidelines on Similar Biologies, 2012.
This contention was opposed by Reliance which said the approvals were granted as per Rules under the Act and as per the
Biosimilar
Guidelines.
The Indian company's drug is similar to Genentech's cancer medicine, Trastuzumab sold under the names - Herclon and Herceptin.