HC relief to 5 doctors awarded 5 years jail in alleged kidney scam case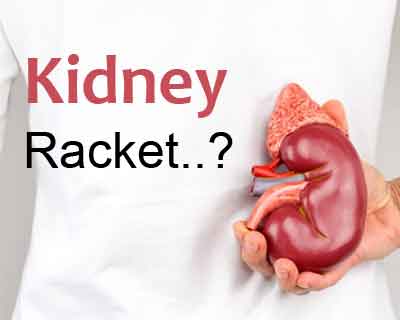 Amritsar: Six accused in Amritsar "Kidney Scam" in 2002 were granted a relief by the Punjab and Haryana High court recently after the 2013 trial court's order of 5 years imprisonment for the illegal organ transplant was dismissed by the HC.
The five doctors who were given relief include Dr OP Mahajan, then chairman, authorisation committee, and former principal, Government Medical College, Amritsar; and Dr Jagdish Gargi, then head, department of forensic medicine and member of authorisation committee; Dr HS Bhutani, Dr Arjinder Singh and Dr SPS Grover, associated with New Ruby Hospital, Jalandhar.  The sixth person to get relief is Suresh Kumar Sharma, a retired inspector of Haryana Police who was a kidney recipient, who was awarded 8 years imprisonment.
The alleged case of an illegal
kidney
transplant was registered in 2002 by a minor donor, 17-year old Bagicha Singh of Jagraon, who alleged that he was offered Rs 40,000 for the confinement. and accused that the concerned doctors forcibly removed his kidney. The Minor died in 2004 after which his father appeared as the prosecution witness.
It was reported that this case is an offshoot of the main kidney scam in 2002 where around 2000 illegal kidney transplants had come to light.
As per media accounts, another case of the kidney transplant was registered in 2003 against the same accused five doctors after the labourer Sudesh Kumar died whose kidney was allegedly removed by the doctors at Kakkar Hospital as part of a deal with one patient.
The Supreme Court in November 2017 ordered the trial court to decide on the amalgamation of two cases within the period of 6 months after which the accused received a fresh single charge sheet in February 2018 as directed by Supreme Court. However, in March 2018, the trial court dismissed the plea by explaining that both the cases are different and so will be the charges on them.
The High court, however, now passing the current judgement has asked the trial court to sort the common witnesses and ensure that all witnesses are summoned on the same day and a schedule is prepared in advance on different aspects of trial for early completion,
HT
reported.
The HC bench of Justice Gill in the judgment made clear that the SC intends to expedite the case.
Indian Express quotes the HC as stating, "In fact the presence of some of the prosecution witnesses already examined at this belated stage i.e. after more than 15 years of the occurrence may not even be possible, which would seriously prejudice the case of the prosecution."