HC upholds TN unit of MCI resolution on appointing President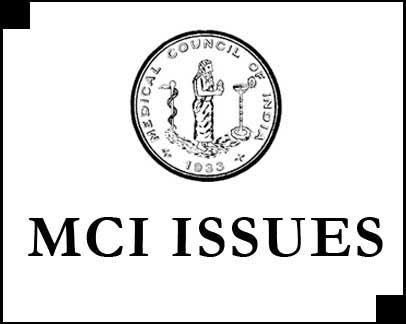 Chennai: The Madras High Court has upheld are solution of the Tamil Nadu unit of Medical Council of India,appointing Dr Balakrishnan as President of the state unit in place of Dr V S Dorairaj.
Dismissing a petition filed by Dr Dorairaj, challengingthe resolution, Justice R Subbaiah said "I do not find any reason to interfere with the resolution dated August 24, 2015 passed by the TN MCI." Dr Dorairaj submitted he was elected as Council president on June 4, 2014. He resigned after four months, but continued to remain in the post.
The council at its August 24 2015 meeting appointed Dr Balakrishnan as its president.
Dr Dorairaj contended he was not given any notice though he continued in the post and prayed for a direction to declare the August 24 meeting as arbitrary and in violation of norms.
Accepting the submissions of Dr Balakrishnan's counsel,Justice Subbiah observed it was incorrect to state that the petitioner was removed from the post in violation of the rules and regulations of the council.
Dr Balakrishnan had taken various decisions in his capacity as president and he too had resigned from the post.
Dr K Senthil was elected as the president on February 15 this year and was now continuing as Council president.
The judge noted that the August 24 meeting was presided over by Dr Balakrishnan, then the Vice president, who was authorized to do so.
"In such circumstances, especially when the August 24 meeting was preceded by a valid agenda and notice to them embers, there is no reason to declare the resolution dated August 24 2015 as void," he said and dismissed the petition.