Health bodies cautiously welcome passage of Mental Healthcare bill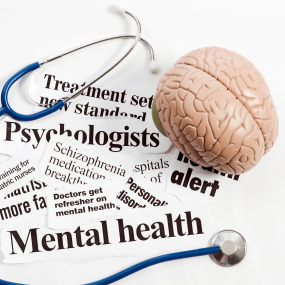 New Delhi: Lauding the passage of Mental Healthcare Bill in Parliament, various health bodies said the legislation marks a paradigm shift in how people with mental disorders are treated in the country.
However, they also cautioned that merely passing the law was not enough and caregivers along with other stakeholders, including the police, need to be sensitised that a person with mental disorder has the same rights as others.
"The Institute welcomes the new mental health care bill that makes a paradigm shift in how people with mental disorders are treated in the country. It recognises the role of a community-based patient-centric approach and decriminalizes suicide," said Pallab Maulik, Deputy Director George Institute for Global Health (GIGH), India.
"This, we hope, will go a long way in removing the stigma surrounding mental disorders and in ensuring that such people with mental disorders receive appropriate support from the society," Maulik added.
Parliament on Monday passed the Bill that seeks to decriminalise suicide attempt by mentally ill people and provides for the right to better healthcare for people suffering from mental illness.
The Bill also has a provision to protect and restore the property right of such people.
Maulik said it is a key legislation that will provide stakeholders a better understanding to protect the rights of people with mental disorders and empower those suffering from mental disorders.
The World Health Organisation has made 'Depression, let s talk' the theme of the World Health Day this year.
Shipra Dawar, Founder and CEO, ePsyclinic termed the passage of the Bill a "landmark".
"The unneeded stigma and shame that a person who is struggling with a mental health issue faces will now be more comfortable while reaching out to mental health service providers. Neither he will be looked down upon nor will he feel uneasy while sharing his problems," Dawar said.
Moreover, afford ability of mental health interventions through insurance will also make help-seeking easier, she added.