Health Minister defends Safdarjung hospital in Rajya Sabha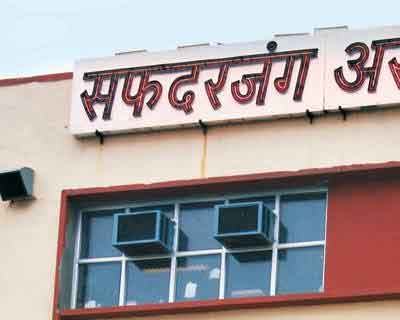 New Delhi: Union Minister Aswini Choubey informed the Rajya Sabha that not a single person who had sustained burn injuries in a fire in southeast Delhi's Sriniwaspuri was sent back from Safdarjung hospital without having been given proper medical attention.
He was replying to a question whether Safdarjung hospital was found to be negligent in the treatment of people who sustained burn injuries in a fire caused due to gas cylinder leakage in January and whether some were sent home after first-aid but later had to be admitted to other hospitals as their condition deteriorated.
The minister of state for health, in his reply, said 25 patients reported for treatment in Safdarjung, all of them were properly seen, examined and necessary treatment was provided.
Of the 25 patients, four were admitted in the Burn ICU while the rest had minor burns (less than 10 percent), Choubey said.
"All the patients were examined thoroughly, the dressing was done and due medicines were given and prescribed. The medico-legal formalities of all patients were also completed," he said.
"These patients were also supervised and advised throughout by the faculty and head of the department. Patients with minor burns were then advised to attend the hospitals' OPD/casualty/emergency for regular follow-up and in case of any emergent situation.
"Not even a single patient was sent back without having given proper attention," Choubey said in his reply.
To a question on whether there was a dearth of beds in burn units, the minister said there are 109 such beds in Safdarjung hospital, 26 at Ram Manohar Lohia Hospital and 100 beds at AIIMS, New Delhi.