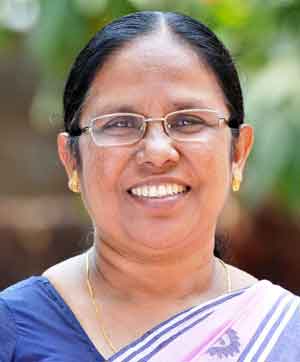 Thiruvananthapuram: The Vigilance and Anti-Corruption Bureau has begun a preliminary inquiry into allegations against Kerala Health minister K K Shylaja that she had forged documents to claim reimbursement of medical expenses for her husband.
The investigation is based on a complaint filed by BJP state secretary K Surendran and KM Shajahan, who is a former secretary to CPI (M) veteran VS Achuthanandan and states that Shylaja forged bills to claim reimbursements of medical expenses which in turn caused loss to the state exchequer, according to a report in The News Minute.
It is also alleged that Shylaja hid the fact that her husband, K Bhaskaran, who is shown as a dependent in order to claim medical reimbursement, is a retired LP school headmaster who receives a pension from the government. Bhaskaran has also served as chairman of Mattannur municipal corporation.
"We have started the probe into the allegations," a senior VACB officer said.
Reacting to the Bureau's action, the minister told reporters: "Let the inquiry proceed..let the truth come out."
Shylaja rejected the charges as "baseless" when the allegations cropped up last monthShe had also claimed that the medical reimbursement was done as per the law and rule applicable to ministers
As per the report in The New Indian Express,  the complaint stated that Shylaja cheated the public exchequer and the government to extract Rs 390,250. The complaint also stated that it was a complete violation of Members of Kerala Legislative Assembly (Medical Facilities) Rules, 1994 with regards to claiming reimbursement of the cost of medical attendance by members.
On the other hand, the minister's office has clarified that she had done nothing illegal for getting the reimbursement for her husband's treatment at a private hospital in 2016. The ministers can claim the medical reimbursement of family members, it said
While stating that the bill had been submitted through proper channels, the minister declared that she was willing to apologize if any wrongdoing was found on her part.
0 comment(s) on Kerala: Health Minister under probe of alleged Forged medical bills