Health Ministry asked to Review PC-PNDT ACt: Minister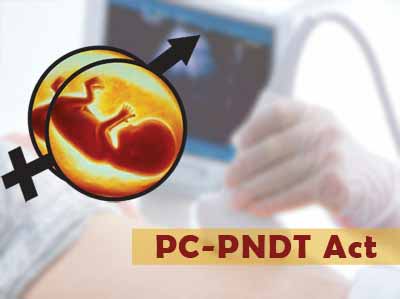 New Delhi: The Minister of State (Health and Family Welfare), Smt Anupriya Patel through a written reply in the Rajya Sabha, recently updated the Parliament about the review of the Pre-Conception and Pre-Natal Diagnostic Techniques (PCPNDT) Act, 1994. Following was the reply
In 25th Meeting of Central Supervisory Board (CSB) held on 5th January, 2017, the matter of reviewing certain provisions of the PC & PNDT Act was discussed.
The issue was deliberated in the light of recent judgement of Hon'ble Supreme Court dated 8th November, 2016 in W.P. (Civil) No. 349 of 2006 [Voluntary Health Association of Punjab Vs UOI & Ors.] & W.P. (Civil) No. 575 of 2014 [IMA Vs. UOI], in which Honorable Court has examined the proposal for amendments in the Act and Rules specifically the classification of offences under the Act and has come up with the view that whenever there is an abuse of the process of the law, the individual can always avail the legal remedy and further declined to interfere.
The Central Supervisory Board after due deliberations recommended that the Ministry of Health and Family Welfare may take the advice of Ministry of Law and Justice in this regard and appropriate steps may be taken accordingly.