................................ Advertisement ................................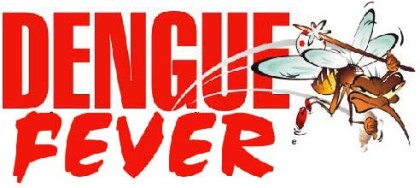 New Delhi: Global statistics of Dengue fever has gone up drastically in the last few years. World Health Organisation's (WHO) data  reflects about 390 million cases of dengue fever globally. Of the total, 96 million require medical treatment. India has also witnessed almost doubling up of cases of dengue from 2014 to 2015. With a prediction of heavy monsoon, it is assumed that 2016 will not be witnessing any improvements either.
This indeed has become a major cause of concern for the Health Ministry and the country.
A few days ago, Ministry of Health and Family Welfare has come out with a notification for all healthcare providers will include clinical establishments run or managed by the Government (including local authorities), private or NGO sectors and/or individual practitioners under Clinical Establishments (Registration & Regulation) Act, 2010. The notification clearly states that
Healthcare providers shall notify every Dengue case to local authorities i.e. District Health Officer/Chief Medical Officer of the district concerned and Municipal Health Officer of the Municipal Corporation/Municipality concerned every week (daily during transmission period) in prescribed format.
This is intended towards facilitation of complete information regarding early diagnosis & case management, reduce Dengue transmission, address the problems of emergency and spread of disease in newer geographical areas.
................................ Advertisement ................................
The notification goes on to add that as there is no specific drug and commercially available vaccine, prevention is the only strategy for Dengue. 
For the purpose of case definition, the Ministry has defined a Dengue case as follows:
 Probable DFIDHF:

A case compatible with clinical description of Dengue Fever " An acute febrile illness of 2-7 days duration with two or more of the following manifestations: Headache, retro-orbital pain, myalgia, arthralgia, rash, hemorrhagic manifestations."

OR

"Non-ELISA based NS1 antigen/lgM positive"(A positive test by RDT will be considered as probable due to poor sensitivity and specificity of currently available RD Ts.)

Confirmed Dengue Fever:

A case compatible with the clinical description of Dengue fever with at least one of the following:-
Demonstration of Dengue virus antigen in serum samples by N81-ELISA.

Demonstration of lgM antibody titre by ELISA positive in single serum sample.

Detection of viral nucleic acid by polymerase chain reaction (PCR).isolation of the Dengue virus (Virus culture +VE) from serum, plasma, leucocytes.

Isolation of Dengue virus (Virus culture+VE) from serum, plasma, leucocytes

lgG seroconversion in paired sera after 2 weeks with Four fold increase of lgG titre
As per the notification, a copy of which is with MD team healthcare providers need to follow the following directions
The doctors in Government Health institutions and the registered medical private practitioners of the private hospitals/ clinics are required to immediately inform the office of the District Health Authority of concerned district if  a suspected case of Dengue is reported at their health institution.
The blood samples of the all Dengue suspected cases have to be sent at the Sentinel Surveillance Hospital (SSH), to be tested by ELISA technique. A patient can be declared positive for Dengue only on the basis of ELISA technique of testing and not by RDT. A patient can be declared as probable case for Dengue only on the basis of RDT technique of testing by using N 81 or lgM (Not lgG).
The information of the positive case of the Dengue should be sent to the office of the District Health Authority immediately after the diagnosis.
The management of the Dengue probable/confirmed cases need to the done as per the guidelines issued by the Government of India from time to time and available on the website of Directorate of National Vector Borne Disease Control Programme (NVBDCP), Government of India.
For more detailed information, the concerned State Programme Officers, NVBDCP, whose details are available on: www.nvbdcg.gov.in may be contacted.
Studied at Carmel Convent School headed the sports wing of the school, was the General Secretary Miranda House Students/ Union,, Did journalism at Patriot and Eenadu/Newstime. worked as teacher warden in schools of Mussoorie/ Dehradun/ Noida
................................ Advertisement ................................
0 comment(s) on Health Ministry defines dengue cases, calls for full reporting by healthcare providers