Health Ministry goes digital with Budget Dashboard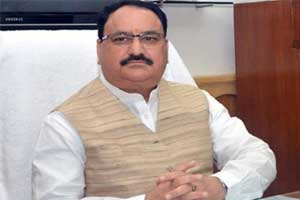 New Delhi: The Ministry of Health and Family Welfare has made a new Budget Dashboard on Budget, Expenditure and Bill Payment position. The Budget Dashboard also incorporates Ministry of AYUSH and Department of Health Research.
Budget and expenditure is available in a snapshot and also drilled down details in various categories, such as flagship schemes, Central sector expenditure, North East, SC/ST, Centrally Sponsored Schemes, etc. Variously related presentations, Demand for Grants and all relevant budget circulars are also available on the dashboard.
The dashboard has the unique feature of Bill Position for All India Pay & Accounts Offices (PAOs) of this Ministry and also reason for the return of bills. It is another step in transparency.
The dashboard has an SMS facility of information on demand and can be accessed on mobile. SMS alerts to concerned officers are also being introduced for shortfall in expenditure.
The Health Ministry team lead by Smt Vijaya Shrivastav, SS&FA and Smt. Bharati Das, CCA made a presentation on the Digital Budget Dashboard to Shri A N Jha, Secretary (Expenditure) today.