Heart Transplant facility at Global Hospitals Mumbai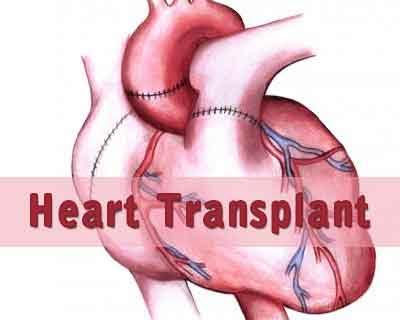 Mumbai: Global Hospitals Mumbai, a multi super specialty tertiary care hospital  is reported to have received the license to perform heart transplants.
Manpreet Sohal, Regional CEO, Global Hospitals, said, "We are glad for having received this opportunity of treating people with cardiac disabilities. Through this movement, our aim is solely to reduce the barriers between the respective patients and doctors. For over the years, we've specialized in being one of the market leaders for curing several verticals of medical field in India, it's time for us to continue being the dominant spot for cardiac therapy too," reports TOI
The new heart transplant destination, Global Hospitals has advanced technologies and machines offering best in class cardiac care and treatment.
Dr. Z. Hamdulay, Director of Cardio-thoracic & Vascular Surgery, said "With years of experience in dealing with cardiac patients and heart transplant, the news of Global Hospitals progressing towards performing heart transplantation is going to help many who have been waiting for a long period to get a heart transplant done. Although heart transplantation was not the option or treatment of choice earlier, however it has now become a source of long term survival."
Dr. Nishit Choksi, Cardiologist, said, "Our cardiologists and surgeons follow the best practices and specialize in their respective services. The entire department consists of top cardiac surgeons who're technologically advanced, providing their support towards prevention, treatment and cure for cardiac patients,"