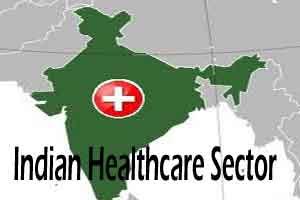 New Delhi: The Delhi High Court today asked the National Accreditation Board for Hospitals and Healthcare Providers (NABH), which has an expertise in accessing quality of health services, to assist it in improving the conditions prevailing at medical institutions here.
Besides NABH, the court also sought assistance of Quality Council of India (QCI) on the issue of lack of proper facilities, infrastructure and service conditions for doctors, staff and paramedics in the government hospitals here.
A bench of Acting Chief Justice Gita Mittal and Justice C Hari Shankar issued notice to the two organisations asking them to ensure presence of their authorised representative in the court on the next date of hearing, i.e. March 21.
NABH is committed to support improvement of quality of healthcare service in the country for all strata of the population through various methodologies and tools to supplement the efforts of the providers of healthcare service.
QCI was set up to establish and operate national accreditation structure and promote quality through National Quality Campaign.
The court was hearing a plea initiated by the court on its own after perusing a report on the rise in violent attacks on doctors. It had last year initiated the PIL based on the report that doctors in public hospitals were being subjected to extreme violence.
During the day, a senior officer of Safdarjung Hospital, which is under the central government, also filed a report on the number of doctors who had attended to patients, department-wise, on two Mondays for January.
The court had earlier expressed unhappiness over the Centres report on the issue of number of doctors in its hospitals here, saying it was "hopelessly insufficient".
The bench had earlier also expressed dissatisfaction with the Centres report that the number of doctors in its hospitals had seen a massive increase in the past five years, and asked when was the last recruitment done.
Stressing on the need to provide security and better facilities to doctors and patients, the bench had asked the authorities about the number of cases they had lodged in this regard and also the prosecution carried out.
0 comment(s) on Help Improve healthcare Sector: High Court tells NABH