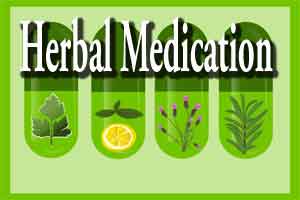 A potent herbal remedy for the treatment of Dengue has been developed by Indian Scientists.  Dengue affects millions both within the country and across the world. According to information from reliable sources the drug is proved to be resistant to four types of dengue virus.
Developed by the Department of Biotechnology (DBT), under the Ministry of Science and Technology, the International Center for Genetic Engineering and Biotechnology and Ranbaxy Research Laboratory (now owned by Sun Pharma), this herbal medicine has been developed using  entirely Ayurveda processes and procedures.
According to a web portal Sun Pharma has been assigned the responsibility of launching this Ayurveda drug commercially after conducting trials on it. According to Mohammad Aslam, Senior Advisor DBT Sun Pharma  has 17 patents in countries where the risk of Dengue is high.
Having been developed from plant extracts , instead of chemicals, permissions have been sought from ministry of Ayush and the Drug Controller of India.
The country is recognizing the need for a medicine for Dengue as an unmet public health need.It is noted that the fever  catches on in  densely populated areas and places with mosquito vector circulation of all the four dengue viruses.
Navin Khanna, Senior Scientist at ICGEB and group leader of the project, says "using the knowledge of traditional Indian medicine – Ayurveda – we developed a systematic bio-assay-guided screening approach to explore the indigenous herbal bio-resource to identify plants with pan-DENV (dengue virus) inhibitory activity.
"Results showed that the alcoholic extract of Cissampelos Pariera Linn (Cipa extract) was a potent inhibitor of all four DENVs in cell-based assays, assessed in terms of viral NS1 antigen secretion using ELISA, as well as viral replication, based on plaque assays. Virus yield reduction assays showed that Cipa extract could decrease viral titers by an order of magnitude. The extract conferred statistically significant protection against DENV infection, "he adds.
The Indian population  is supposed to be at a 50% risk from the disease in comparison to the entire global population.
0 comment(s) on Herbal remedy developed for Dengue