Example: Laparoscopic Surgeon rides Two-Wheeler in Torrential Rains to Save 13-year-old Peritonitis Patient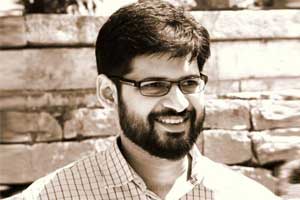 "We live in a time where doctors are often judged, criticised and punished. Like many others, I too have experienced the transition in the patient's faith in our fraternity. Our work is still sacred, and we should never lose heart. Each one of us is destined for a higher cause, and as doctors, we must utilise every single opportunity to help the needy,"-- Dr Sunay Bhat
Tamil Nadu: While the medical profession in today's times, is under going a turmoil after being under constant suspicions from patients; certain simple yet salute worthy acts of doctors remind everyone, why the medical profession is regarded as the noble profession
One such story of a doctor has found its mention in the daily- Better India. Riding out all bumps, potholes and what not, in the way to his duty call , a laparoscopic surgeon based in Coimbatore, drove over 14 kilometres in torrential rains on his two-wheeler, to save a 13-year-old peritonitis patient.
The feat goes back to the day of 2nd September 2017 when Dr Sunay Bhat received a call from a nurse when he was winding up his work. He was informed about a patient, a 13-year-old girl diagnosed with peritonitis, who needed to be operated upon urgently.
At that time, Dr Bhat ran a private clinic and also worked as a surgical consultant in a Christian charity hospital.
After getting the information, the doctor immediately took to the road. Speaking to The Better India, he said, "I regularly drive a Honda two-wheeler to work. The shortest route takes about 14 km from my regular workplace to the mission hospital, and I left the hospital at 5 pm….I looked up and noticed that the dark clouds had taken over the entire sky. It was only a matter of time it would rain heavily."
While narrating the circumstances he faced on his way to the mission hospital, he told the daily, "I had only travelled 2 km when it started raining heavily, and within a minute, I was fully wet," Dr Bhat said.
 "It was difficult to see the road ahead…. I looked around to hire a cab or auto, but none would stop," he added.
He waited there for 15 more minutes, hoping that the rain would stop, but that didn't happen.
"I decided to take a chance and drive myself amidst the heavy rain and water clogged uneven roads. I must admit, the thoughts of my family waiting back home crossed my mind as I feared some mishap on the way. But I knew this road well, each pothole or speed breaker. All I needed to do was drive carefully."
After reaching the hospital, soaked and tired, he quickly changed into his scrubs and without any further delay, he and his team performed a successful laparoscopic appendectomy.
The patient's parents thanked the kind doctor for having saved their daughter. The fact that he had driven over 14 kilometres in heavy rains only to operate on their daughter was not lost on them, reports The Better India.
Right after the surgery, Dr Bhat decided to go back home. "It started raining heavily again, and the home was still a good 10-11 km away. By now, I decided not to feel bad about it and was enjoying the drive," said the doctor.
"We live in a time where doctors are often judged, criticised and punished. Like many others, I too have experienced the transition in the patient's faith in our fraternity. Our work is still sacred, and we should never lose heart. Each one of us is destined for a higher cause, and as doctors, we must utilise every single opportunity to help the needy," the modest doctor added.