High Court gives Relief for Doctors, slams Appropriate Authority for misuse of power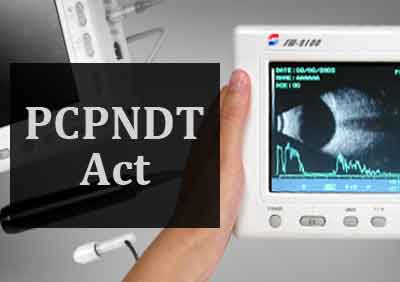 Nagpur: A recent judgement of the Bombay High court was seen bringing relief to two medical practitioners by quashing the criminal prosecution against them under the PC-PNDT Act. Not only this, the court was seen warning the Appropriate authorities against misuse of power
"
A casual and mechanical exercise of powers by Appropriate Authorities can defeat the object of the Act, which looks at the problem of pre-natal examination leading to female foeticide
," Indian Express States the Bombay High Court Justice Anuja Prabhudesai from the order
The case goes back to year 2012, when an official from the Pimpri Chinchwad Municipal Corporation inspected the Stree Hospital at Kalewadi, Pimpri, which is owned by gynaecologist Dr Rajender Sujanyal. During the said inspected the official seized 15 reports, which he claimed did not bear the signature of the visiting sonologist, Dr Shripad Inamdar. These reports according to him were signed by Dr Sujanyal as the head of the hospital.
It is reported that while this observation was made by the official, an inspection report prepared by him later clearly stated that all records were maintained up-to-date.
Thereafter, despite a favourable report, the Dr Anand Jagdaley, medical superintendent of Y C M Hospital, who had been entrusted by an order of the Pimpri Chinchwad Municipal Corporation's commissioner with additional charge of the post of Medical Officer of Health, and Gophane visited the hospital again on July 17, 2012 and sealed the sonography machine adds IE. The doctors were further booked under the 23 (1) , 25 and 29 of the PC-PNDT Act 1994, as well as 6 (6) and (7) of the PC-PNDT rules.
During the hearing the counsel for the doctors argued to the court that at the time the complaints were filed against the doctors concerned , Jagdaley had not been appointed an Appropriate Authority by the state government.
Indian Express further reports that Jagdaley could not furnish to the court any notification issued by the government under Section 17 (2) of the Act,  that appointed him, the medical officer of Pimpri Chinchwad Municipal Corporation as the Appropriate Authority. As a result court was seen conclusing that Jagdale, as well as Gophane, had not disclosed the facts and circumstances which led them to believe that an offence under the Act was committed and necessitated search of the clinic
"The evidence of these witnesses also did not indicate that they had reason to believe that the sonography machine, which was sealed, would provide evidence of any commission of offence punishable under the Act,"
Justice Prabhudesai ruled that from the records, it was evident that they had taken drastic measures of sealing the sonography machine in a "most casual manner", without discharging the obligations under Section 30 of the Act.
"Inspection report records did not indicate that there was any discrepancy in filling the form 'F' or signing the same as prescribed under the Act. Failure to sign computer generated reports by the sonologist does not constitute an offence under the Act and Jagdaley, who had claimed to be the Appropriate Authority, discarded any explanation given by the doctors .

"Hence, sealing of the sonography machine and subjecting the doctors to unnecessary criminal prosecution was an abuse of the process of law"
Passing the judgement, the court hence ordered the de-sealing of the machine while also quashing the criminal prosecution against the said doctors