High Court questions Credibility of foreign medical degrees, asks MCI to respond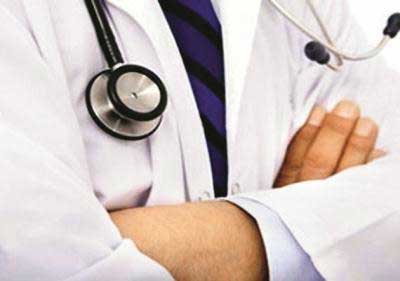 Chennai: Observing that it cannot allow public health to be at risk, the Madras High Court suo motu impleaded the Medical Council of India and Ministry of Health and Family Welfare as respondents in a petition. The court was directly seen questioning the credibility of foreign medical degrees, for which admissions could be undertaken even by a low scoring student
A petition was filed by Thamarai Selvan, who had obtained an MBBS from a college in West Indies, and who sought a direction to Tamil Nadu Medical Council, to issue a certificate of provisional registration considering his application dated February 13 so as to enable him to undergo the Compulsory Rotatory Residential Internship (CRRI) in any approved Medical College-Hospital in Tamil Nadu.
Justice N Kirubakaran, in an interim order, asked him to re-submit the application to Tamil Nadu Medical Council within a period of two weeks from the date of receipt of a copy of the order and also directed the council to take appropriate decision within two weeks thereafter.
However, keeping the main petition pending, the judge, referred to the 77.8 per cent marks obtained by the petitioner in Physics, Chemistry and Biology.
The judge said the marks would not be sufficient to get a seat in any of the medical colleges in India as the cut-off marks was invariably above 90 per cent.
The judge raised a question as to how affluent students with comparatively low marks are allowed admission to foreign medical colleges and universities whose degrees are recognised by the MCI.
"It is not understandable as to how moneyed persons who get comparatively low marks are allowed to get admission in foreign medical colleges and are able to get medical degrees which are also recognised by MCI."

"Only meritorious students should be allowed to enter the profession as the lives of the patients are with the prospective doctors. Further, our country needs more doctors and hence, urgent measures have to be taken to establish more government medical colleges so that medical education is not commercialised,"
The judge then suo motu impleaded the Medical Council of India and Secretary, Ministry of Health & Family Welfare as respondents, and directed them to reply to a set of 14 questions including how many medical graduates from foreign medical colleges took screening tests conducted in the past 10 years. Some of the questions include


The number of medical graduates from foreign medical colleges that have entered the profession in the past 10 years;


whether or not the MCI is aware that students who score low marks are able to get admission in foreign medical institutions and get medical degrees;


whether allowing such students to get medical degrees goes against the public interest;


whether or not any minimum marks have been prescribed by the MCI for foreign medical universities;


and which are the countries where Indian students with low marks usually obtain medical degrees.