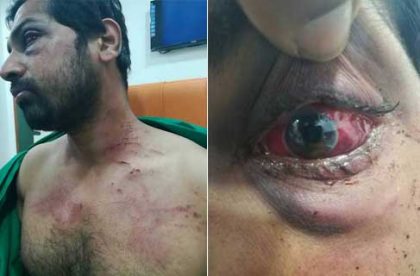 Mumbai: A resident doctor working with the orthopedics department at Government Medical College in Dhule was mercilessly beaten up, by attendants of a patient, causing the doctor to land up in the ICU with multiple fractures and loss of vision in one eye
The entire incident has been caught on the CCTV of the hospital, and the Video footage of a doctor being brutally assaulted  with  rods, hands among other things went viral on social media last night.
The incident happened last night, when a patient was brought to the emergency of the hospital, with a head injury. The resident doctor, Dr. Rohan Mamunkar, tended to the patient in emergency, but asked the family to take the patient to a higher centre as the hospital did not have a neursurgeon available on duty. This advice of the doctor did not go well with the mob of around 20-39 attendants of the patient, who attacked the doctor, turning him black and blue. It is reported that he has now been admitted to the same hospital with injuries on his abdomen, chest and head,  a fracture on his orbital bone and has lost vision in one eye.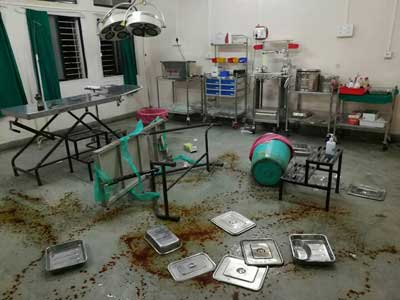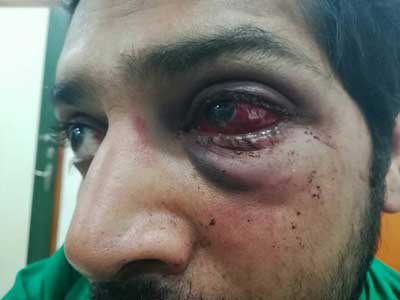 The police authorities informed that nine identified persons have been arrested and that an FIR has been registered against the accused, who can be seen beating up the doctor, under relevant sections of the IPC.
Angry doctors associated with the hospital have launched a mass protest demanding protection from the authorities and an immediate full stop to these every increasing instances. Resident Doctors across Maharashtra are expected to join in the protest. A  press note from Central MARD ( Maharashtra Association of Resident Doctors) stated, " This is not the first time that doctors are being attacked on duty. This is going on since long time. Our concern for patient care is taken as our helplessness. But this has to be stopped somewhere.. We condemn this mentalisly. We Central MARD strongly condemn the coward attack on doctors at Dhule. We will be working with black ribbons all over Maharashtra for tomorrow and will be conducting candle march in the evening."
32 comment(s) on Highly Shameful: Doctor mercilessly assaulted at government hospital, loses vision in one eye