Himachal gets national award for best performance under PMSMA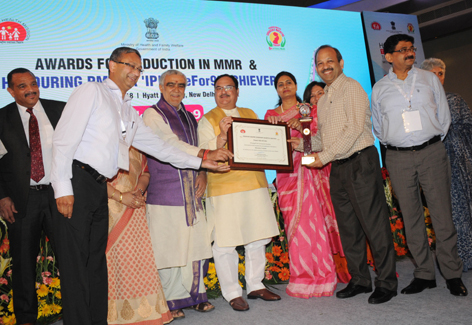 Himachal Pradesh: Himachal Pradesh has been adjudged first among states for its performance under the Pradhan Mantri Surakshit Matritav Abhiyan (PMSMA) in the country, an official spokesperson said today.

Union Health Minister Jagat Prakash Nadda conferred the award upon the state which was received by Additional Chief Secretary, Health, BK Agarwal at a ceremony in New Delhi.

"The Union government has conferred the award upon Himachal Pradesh for bringing maximum number of women for ante-natal check-up to the PMSMA clinics," Agarwal informed.

He said the Himachal Pradesh government had launched PMSMA in August, 2016, and established around 495 clinics in which ante-natal check-ups were conducted by the doctors.

He said out of the 1,28,058 women registered in the period between August 2016 to May 2018, 87,414 (68.26%) were successfully brought to the special PMSMA clinics for antenatal check up. This proportion is the highest in the country, he added.

Under PMSMA pregnant women are supposed to get antenatal check up on 9th of every month by a doctor, he added.