Himachal Govt Prescription Audit: 400 doctors get notices for Violations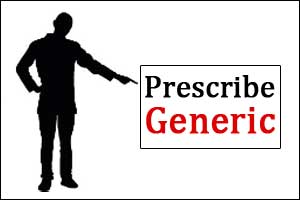 Simla: 400 medical practitioners associated with various government medical institutions in the state have fallen under the radar of the government under the prescription audit scheme after allegations surfaced that the doctors are prescribing non-generic medicines. The doctors have now received notices from the state health department in the matter.
As per Medical Council of India norms, every doctor has to prescribe generic medicines.
"Every physician should prescribe drugs with generic names legibly and preferably in capital letters and he/she shall ensure that there is a rational prescription and use of drugs"
Read Also: MCI gazette Notification asks for Legible Prescriptions
The move comes in light of the allegations of growing nexus between medical practitioners as well as pharma companies, whereby doctors prescribe the brands of pharma in return for favours.
To keep the practice in check, the state government also started a Prescription Audit Scheme initiated four years ago, whereby for every patient two prescriptions were generated- one patient's copy and one copy of the government health institution. All the institutions' copy are deposited in the prescription boxes.
With the department receiving a number of complaints of doctors favouring certain pharmas and chemists, under the department with the health audit scheme has now issued notices to 400 doctors posted in various health institutions for prescribing branded instead of generic medicines in violation of the Himachal Government directives.
"We have issued notices to 400 doctors," Health Minister Vipin Parmar informed
Tribune
, warning of strict action if the allegations were found true.