Tired Indian origin doctor died as he fell asleep behind wheel in UK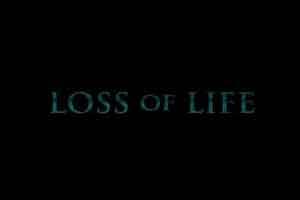 London: An Indian origin doctor who died in a car crash after working three long night shifts is believed to have fallen asleep behind the wheel just a couple of kilometres away from home, a British court has heard.
Ronak Patel, 33, a trainee anaesthetist from Ixworth village, Suffolk county, had been singing on the phone to his wife to help keep him awake, an inquest heard this week.
He had been working three long night shifts when his car hit a lorry in August last year, his inquest heard this week.
Patel is believed to have fallen asleep on the highway at Honington in Suffolk, about five kilometres from his home.
"The most plausible explanation for the collision was that Dr Patel fell asleep," local police accident investigator Mark Webb told the hearing.
The doctor was declared dead at the scene after he sustained a broken neck and other injuries.
Yvonne Blake, Suffolk assistant coroner, concluded that he died as a result of his car being involved in a collision with a heavy goods vehicle, The Times reported.
Patel's wife Helen had earlier told police that he had been keen to get back home and they had been singing to each other over his hands-free phone to keep him awake.
But he was cut off while driving home from the Norfolk and Norwich University Hospital and she tried to call him back 14 times without getting any reply before getting into her car to find him.
The inquest at Bury St Edmunds in Suffolk heard that she was met by police on the way, who told her that there had been an accident.
"He was a highly regarded and capable doctor and was extremely popular within the department," a spokesperson from Patel's workplace said.
His mother Mina Patel said her son "was an inspiration to everyone he met".
Recent research in the UK has indicated that the medical professions have the worst road accident rates.
Local GPs have the highest rate, with 13 per cent having made an "at-fault" claim in the past three years, compared with the 6 per cent average for British workers.