Hospital MD gave fake MCI certificate to get State Council Registration, to be suspended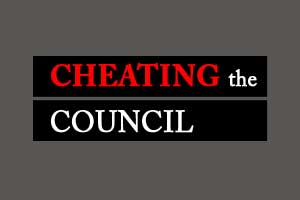 The man had been running a the hospital, in prominant location in Kochi since 2002 though he registered with TCMC only in 2011. Complainants alleged that he also performed surgeries at the hospital
Kochi: The Travancore-Cochin Medical Council (TCMC) is planning to suspend the registration of Shahjahan Yousaf Sahib, managing director of Al-Shifa Hospital for Piles after finding out that he gave a fake MCI certificate to get himself registered with the said council.
A recommendation to this effect has been made by the disciplinary committee of the Travancore Cochin Medical Council (TCMC) after a committee headed by Health Services Director Dr. R.L. Saritha had found that the MCI registration number produced by Mr. Yoosaf at the time of his registration with TCMC belonged to a lady doctor. It is learnt that she practises in Palakkad, reports Hindu 
The panel also found that the degrees submitted by the said person were fake, and that he was using the title "MD Physician' based on his degree procured in Russia (which is equivalent to MBBS in India, after clearing the screening exam.) The council noted that he did not submit any additional qualifications to the council, and when summoned by the council in person, sent a lawyer to represent him.
It is reported that while the disciplinary committee also recommends police action against the person for cheating the council, the final call will be taken after the council meeting on November 10.
Confirming the same to the Indian Express, Dr V G Pradeep Kumar, IMA president, and Travancore-Cochin Medical Council, (TCMC) vice-president said, "The TCMC has decided to suspend the registration of Shahjahan Yousaf Sahib following complaints from IMA and various private individuals. Besides, the TCMC has recommended the Indian Medical Council to initiate a detailed inquiry into the matter."
Medical Dialogues team had earlier reported that after receiving the number of complaints against MD of Al-Shifa hospital, the Indian Medical Association, local branchhad formed a committee to look into the matter, which found various discrepancies in the medical degrees and registration of Shajahan Yoosaf Sahib.
Based on the enquiry, the committee found substance in the allegations of forgery, false documentation, and cheating by the hospital MD. He apparently completed the higher secondary education in 1992, but was registered for a homoeo diploma in 1987 with the Homoeo Medical Council. Moreover, there was also over-lapping of dates of house surgency and post-graduate training in Russia. Further more,  the hospital's brochure said he had been practising since 2002, whereas he got registration only in 2007, as per the preliminary inquiry.
The IMA committee then revoked his IMA membership and forwarded the recommendations to various authorities including the police and the state medical council. It is reported that the police had also raided the Al-Shifa Hospital for Piles recently to inspect the allegations of illegal happenings in the hospital.
Read also: Police Raids Al-Shifa Hospital based on IMA Complaint, books MD under IPC Section 420