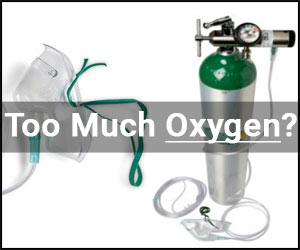 Jaipur: The Rajasthan consumer commission on Friday imposed a penalty of Rs 48 lakh on a private hospital after a newborn had lost eyesight due to medical negligence.
A bench of Kamal Kumar Bagri and Meena Mehta gave the order on a plea by Anup Yadav against Sanjeevani Hospital in Kotputli town — around 110 km north of Jaipur.
Read Also: Hyderabad: Family ransacks hospital, claims medical negligence
In his complaint, Yadav alleged that his son was born premature and the hospital staff gave oxygen more than the prescribed limit, which contracted the retina of the eyes and led to blindness. Family members consulted other doctors but the problem was declared untreatable, a statement said.
TOI reports that as per the case, the wife of the petitioner was admitted to Sanjivani Hospital situated at Kothputli on August 30, 2014, when she was told that the infant was underweight. Thereafter, the infant was administered oxygen. In such cases, the oxygen administered should be 21 per cent. However, it was around 30 per cent in this case. "Due to excess oxygen, the infant got retinopathy of prematurity (ROP) in which retina shrinks. Thereafter, the child was shifted to Kailash Hospital and various other hospitals where it was declared that the child has a damaged retina and would be visually impaired forever," the petitioner said in the complaint.
The bench found the hospital guilty of negligence and ordered the hospital management to pay Rs 48 lakh as compensation to the family. Out of this, Rs 10 lakh is on account of Interest. Of the remaining, the court ordered that Rs 35 lakh be converted into a fixed deposit for the child which would be matured after the child reaches 18 years of age, pointing out that the compensation was for the child's upbringing and education.
Read Also: Newborn dies at Govt Hospital: 2 female doctors, nurse booked for medical negligence in Chhattisgarh
11 comment(s) on Hospital slapped Rs 48 lakh compensation on account of Oxygen Toxicity leading to Blindness in infant