Hospital submits 30 volumes of medical records to Jayalalitha probe panel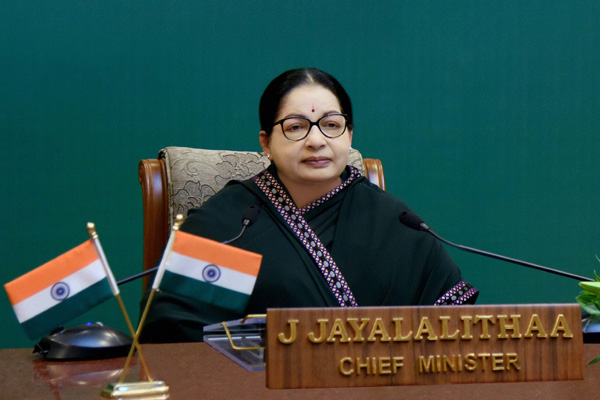 Chennai: The Apollo Hospitals submitted medical records related to late J Jayalalithaa's hospitalization and subsequent demise to a one-man inquiry panel probing her death.
Affidavits and 30 volumes of the original medical records with copies of documents pertaining to the medical treatment of the former Chief Minister was submitted, the hospital said.
The records furnished included details right from the time of her admission on September 22, 2016 till her demise on December 5 that year, it said in a statement here.
"At the time of hearing photo copies (of records) and originals were compared and it was verified that the copies of documents were in order."
Following this, the commission took the documents on record and directed the hospital to take back the 30 volumes of original medical records.
The hospital had sought two weeks time to file the entire set of medical records and the panel had on January 3 posted the matter to January 12.
The Justice A Arumughaswamy Commission, constituted by the Tamil Nadu government, is probing the circumstances leading to Jayalalithaa's hospitalization and her death.
Medical Dialogues had earlier reported that days after the Madras High Court expressed doubt over the circumstances leading to the death of former Tamil Nadu chief minister J. Jayalalithaa, the Apollo Hospital in their argument stated that it will file a response petition in a sealed cover to the court.
Read also: Jayalalithaa death Case: Apollo Hospital to submit reports in sealed cover to HC