Hospital Walls to contain doctors Name, Photograph,Mobile Number in UP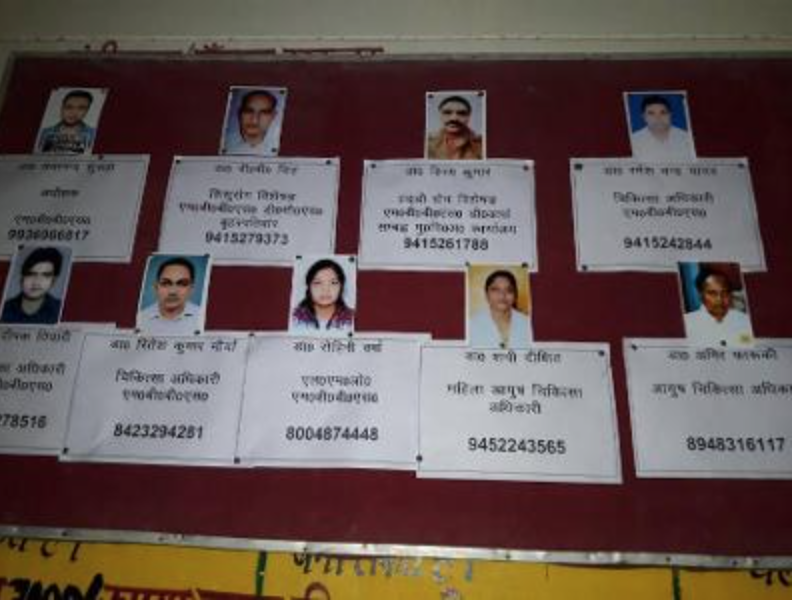 UP: Public Healthcare in UP seems to have undergone a sea change since CM Yogi Adityanath took over the helm of affairs. Soon after announcing no private practice for government doctors, setting the clothing conduct for staff at government hospitals, placing volunteers to keep a hawk's eye on the attendance at primary healthcare centres, the UP government has come up with a new policy  for patient convenience at government hospitals.

New direction from the health authorities calls for filling up the display boards on the walls with information about the medical practitioners working at the said hospitals. The authorities have directed to put the details of doctors including their names, mobile numbers along with photographs on hospital display boards for the convenience of patients.

This policy shall be followed for all district hospitals as well as community centres. TOI reports that the process has already started in various places and is being taken on war footing with doctors being asked to provide the relevant information at the earliest.

Dr Alok Verma, Chief Medical Officer, Allahabad, told TOI " The details of doctors including their names ( with post) , mobile number and photographs would be displayed on hospital display boards for the convenience of patients arriving primary community health centres and government hospitals from far flung areas to get them examined and treated by doctors.

" Kaurihar CHC and TB Sapru-Beli hospital have put the details of doctors on their respective hospital display boards and remaining PHCs/CHCs and government hospitals would complete exercise within next 24 hours," he added.

He further informed that the displaying the name of doctor, his/her mobile number along with photograph has been made mandatory .

Doctors while welcoming the concept, showed some concern about displaying their personal mobile numbers in public, stating that the constant ringing would hamper both their professional and personal lives.

" We have been carrying out our regular duties at hospital sincerely and as to why such step is being taken to create nuisance for doctors " a senior doctor preferring anonymity told TOI.  " When doctors are busy in examining patients at their OPDs, the continuous ringing of mobile could hamper the working as we could not be able to switch it off"