How ClinicalKey enhances library usage through digital transformation: MD Exclusive Interview with Shivendra Singh, Senior Librarian, AIIMS Patna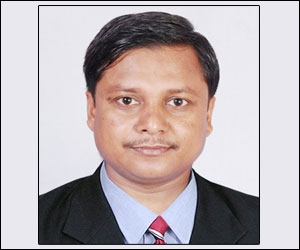 The digitalization of libraries is gaining momentum all over the world. The demand for digital platforms in the medical field is reaching new heights as it provides ease of access to doctors and medicos for teaching, learning and research purposes. Not only does it give access to knowledge to the user but it also makes librarianship easier.
One such innovation in this field is the ClinicalKey which provides comprehensive content covering a range of medical specialities and provides fast access to students and doctors sitting anywhere in the university campus. With over 1,100 clinical books, 650 journals, numerous videos and images, guidelines, in its armour, it has now become a must-have addition for medical institutions for their clinical reference and practice needs.
Medical Dialogues team interviewed Mr. Shivendra Singh, head librarian of All India Institute of Medical Sciences Patna, an institution of national importance, asking him to share his experience with ClinicalKey.
This is what he said.
1. How long have you been using ClinicalKey?
Personally, I have been using ClinicalKey for almost four years. For the past six months, I have been actively involved with institution-wide implementation and use of ClinicalKey at All India Institute of Medical Sciences, Patna, India.
2. What was your primary motive/s behind Installing/ purchasing ClinicalKey at your esteemed institution?
Our institute is primarily engaged in medical education, Clinical research, and community health services. As an institution, we have been making continuous efforts to digitalize our library. Currently, we have around 75 percent digital content and 25 percent print content. This primarily includes books that are in print format. For research papers and journals, we rely mainly on digital mediums.
Before ClinicalKey, we had other digital databases, but they were insufficient as there was no comprehensive product that would provide research journals, books, drug monographs, guidelines, multimedia content in a single platform. We went for ClinicalKey as it was the one platform that fulfilled all our requirements.
Secondly, before going ahead with the subscription of any new database, we evaluate user demand by seeking opinion from students, faculty members and clinicians.ClinicalKey was subscribed on the popular demand as they found it quite useful for their academic and research purposes.
3. What changes have you seen in your organization, post the inclusion of this product in your setup?
ClinicalKey is now available on the campus WIFI network and there is availability of user-based remote access as well which is being used by faculty.
At our Institution, ClinicalKey has proved most useful for research and proving helpful to doctors in their clinical practice as well.
After the addition of ClinicalKey, we are regularly getting feedback from the students, who are enjoying reading books on ClinicalKey in its multimedia format. The faculty members are commonly using research articles with filter options for systematic reviews, meta-analyses and randomized control trials. No doubt journals are very popular, feature of directly adding images in presentation along with citation details has received positive feedback from the patrons.
We are regularly arranging training programmes for faculty, clinicians and students to train them on how to best use ClinicalKey. We are finding that those patrons who attended the training programme are engaged with the library regularly and are all praise for the product and its features.
4. What according to you is the most useful feature of ClinicalKey for your organization?
For the students at our institute, the most useful feature has been the availability of books, drug monographs, and guidelines. The faculty members are regularly reading journal articles and are also using videos and articles Procedures Consult section, to teach techniques or simply help clinicians refresh their skills. The filtering tool within the search result is one of the best features of the product, quite helpful for research and creating presentation as well.
5. What recommendations/suggestions would you make to a medical institution that is planning to add ClinicalKey to its Library?
There are various digital platforms, now available for medical institutions. Some focus on only books and journals while some focus on short answers. ClinicalKey is my recommendation as it is the only digital platform that has all the features including books, research, journals, guidelines, drug monographs, etc. all in one platform. Moreover, the content is evidence-based and is regularly updated. Hence, wherever there are multiple requirements, ClinicalKey is the go-to product.