HP: Beam Radiation Treatment now at Tanda medical college hospital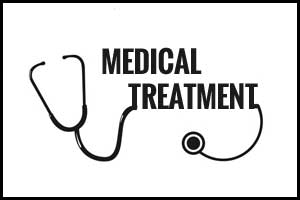 Kangra:
The cancer patients from remote Kangra district and adjoining areas of Himachal will soon be able to get crucial 'beam radiation treatment' with linear accelerator machine at Tanda hospital, state Health Minister Vipin Singh Parmar said Monday.
Dr Rajendra Prasad Medical College here has installed a state-of-the-art linear accelerator (LINAC) at a cost of Rs 24 crore, said the minister, addressing a medical workshop at Tanda near here.
The hospital has already started the process to recruit specialists to run the machine, he said.
"With this facility, the cancer patients will get a lot of relief during the treatment, he said.
A linear accelerator (LINAC) is a device used for 'external beam radiation treatment' for cancer patients.
A LINAC customises high energy x-rays to conform to a tumor's shape and destroy cancer cells without harming the surrounding normal tissue. It features several built-in safety measures to ensure that it does not deliver a higher dose than prescribed and is routinely checked by a medical physicist to ensure it is working properly.
The minister said all possible steps would be taken to make Tanda Hospital as the best health institute in north India.
Started as a TB Sanatorium at Tanda in 1958, the hospital was converted into a full-fledged medical college and hospital in 1996.
Besides trying to make Tanda Hospital an "excellent medical centre", the state government is also building a Mata Shishu Hospital here at a cost of Rs 40 crore to provide better health care to pregnant women and infants under one roof, he said.
Parmar was speaking at the launch of a two-day workshop organised by Kangaroo Maternal Child Protection Unit (KMC Unit).
The government will also induct soon 26 new vehicles in the state's '108 ambulance service', the minister said, adding old ambulances too would be replaced soon.
The workshop was attended by amongst others Dr Rajendra Prasad Medical College Principal Bhanu Awasthi and Joint Director Sunyana Sharma.