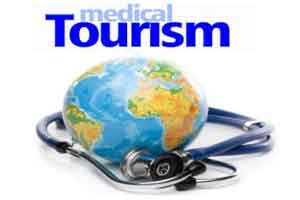 Dharamshsala: Himachal Pradesh Health Minister Kaul Singh Thakur said the state can be developed into a medical tourism hub as it offers best treatment at low cost.
The state government has decided to fill 2,000 posts of paramedics to provide better facilities to patients, he said at a meeting of the Rogi Kalyan Samiti in Tanda.
"Himachal Pradesh has the best treatment facilities at low cost in the medical sector, there is a vast scope to develop medical tourism in the state," the minister said.
He also advised the management of the Dr Rajendra Prasad Medical College, Tanda, to send the cases of temporary employees, working for the past 10 years at the institute, to the state government and get approval to make them permanent.
The Himachal Pradesh government is working hard to make the medical college the best in North India, Transport Minister G S Bali, who was also present at the meeting, said.
The government is regularly providing modern medical equipment to the institution, he said.
It was informed that Rs 41 lakh was spent on 7,728 cases under the Shishu Suraksha Yojana this year and 5,669 patients were given free treatment in different categories at the institute.
0 comment(s) on HP can be developed into medical tourism hub: Health minister